Once you have registered, it is time to get started creating tags!
You can enter items and print tags until Saturday, March 4, 2023 @ 9 am
Instructions/Suggestions:
1. Login to go to your personal consignor homepage. From this screen, you can create and print tags, manage your inventory, view reports, etc.

2. It is helpful if you first sort your items by clothing, toys, shoes, etc. Then sort clothing by gender and size. Doing this ahead of time will make the process go faster because all you will have to change from one item to the next is the description and price.

3. To create tags, click on "Work with Consigned Items".

4. Fill in information for an item then push SUBMIT ITEM. Once you submit, the item will appear in the list at the bottom of the page.

5. Pay attention to the Discount and Donate option for each item.

6. You may choose to continue to add items or choose "I'm finished for now". You do not have to save anything. All items entered will be automatically saved into your inventory list.
7. Once you have finished or are ready to print tags for the items entered at that point, return to your personal consignor homepage and choose either "Print All Tags" or "Print Selected Tags".
8. The tags do not have to be printed at the time you create them. You can print and re-print at any time. Your inventory list will show you what items you have already printed tags for.
Printing Tips:
Disable Pop Up Blocker

Don't print too dark, it will smear

Don't use the "high quality" option

Align your printer cartridges

Don't use designer card stock

White

 cardstock 60-65 lb (NO PAPER or LABELS).

You can buy 10 sheets of the correct paper for $1 at our church office M-Th 9am-5pm and F 9am-12pm.

Tags will print 10 a page and will need to be cut before attaching to your items.
DO NOT shrink tags to fit to page.
Any items not tagged properly will be returned to the consignor to fix.  We have the right to prohibit you from consigning with us in the future if you do not comply with our seller agreement.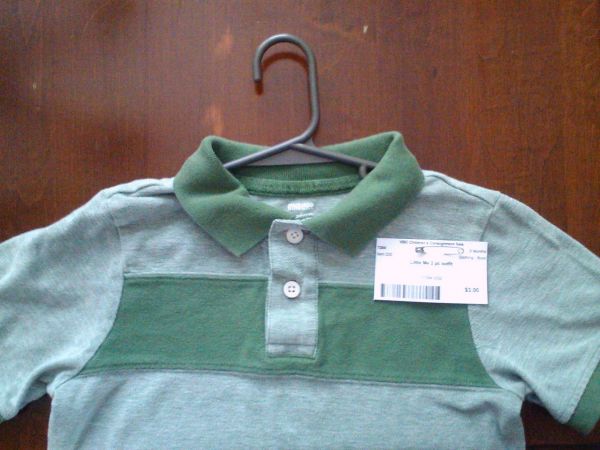 You must use our online system to create your tags. You will print your own tags from the website.
No hand writing allowed on tags.
If you bring an unsold item from one of our previous sales, you must make it "Active" in the system.
You can only bring items that are in our system.  If you have items from a different Consignment Sale, they must be transferred from that sale to ours.  You can only do this if you have matching consignor numbers, and we are affiliated with that Sale.
Please email consignment@vbcmacon.org with questions about transferring inventory.